New step up grills from Mac's
Posted:
04 Mar 2013, 19:35
As requested by a couple of forum members, here is my product review of Macs new step up/expander gill.
http://www.macsbbq.com/accessories/prod ... nder-grill
Not surprisingly after ordering two step up grills it arrived the next morning, the only problem was that I couldn't use them for five days until my next day off.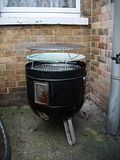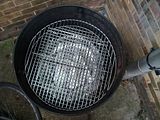 My 1st impression was that they seemed very sturdy and not at all flimsy!. Although some people may feel the retail price (between £12:98 and £24:98, dependant on size), is quite a big outlay, I feel that you definitely get what you pay for with a quality product you will use many times, it is also cheaper than buying a stacker which retail @ £34:99 with only a single cooking level.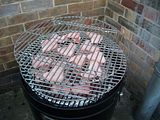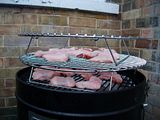 My first cook I started off with the first two levels with wings and the third with a Flintstone sized turkey leg and one of my favourites--- beer can chicken both seasoned with my favourite chicken rub and smoked over apple wood .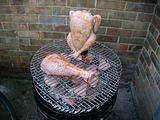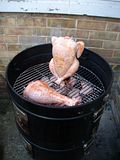 Because the chicken was standing up, I wasn't able to put on the forth level, but I'm sure if you laid the chicken down, there wouldn't have been a problem adding that forth level, yes I said a forth level!! It's Seems that this product is now giving people more flexibility with using a single smoker.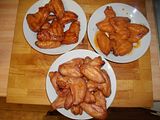 I have been informed that these stackers can be used on many other bbq's e.g. the Pro Q, Webber wsm and the Brinkman's smokers.
As you may already realised that I like this product, I'm also considering with including the step up grills in my competition cooks. I only wish that I had a couple two years ago.
Regards
Eddie