Made steak sandwiches for tea tonight.
They were awesome.
Bit of rump, medium rare, sliced thinnish. Spread some Saint Agur Creme on the bottom half of the bun, then the sliced steak, some fresh salsa and pour steak juices on that then lettuce, close bun and shove in to face
Two sandwiches each and with a side of steak, all cheaper than a McDonalds for two
Almost the reverse of smoking, the pink ring is on the inside
I only put this pic up as my phone went wierd for the next one
And when it's done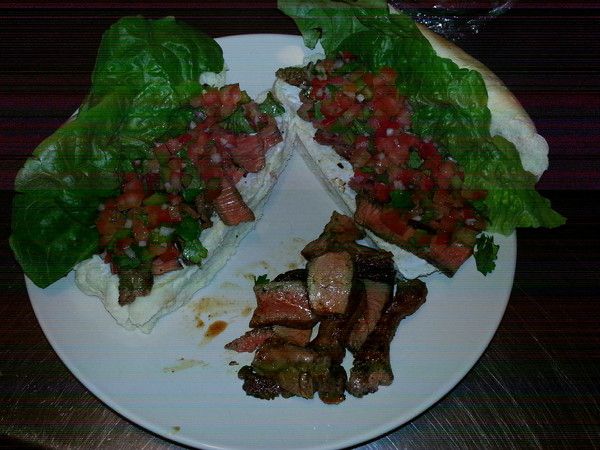 Twisted Firestarter

Joined: 04 Jul 2012, 10:48
Location: Melksham, Wiltshire
---
Looks good! I do Philly cheese steak rolls and they are lovely. Tend to go for 21 day aged ribeye myself though. Heaven.
Rubbed and Ready

Joined: 31 May 2013, 18:32
---
Twisted Firestarter

Joined: 04 Jul 2012, 10:48
Location: Melksham, Wiltshire
---
looks awesome. thanks for sharing
Rubbed and Ready

Joined: 19 Apr 2012, 18:50
Location: Wokingham, Berks
---
---
Return to Hot 'n' Fast (Grilling)
Who is online
Users browsing this forum: No registered users and 1 guest